It's Summertime!
View online | Subscribe | Visit us online | Archives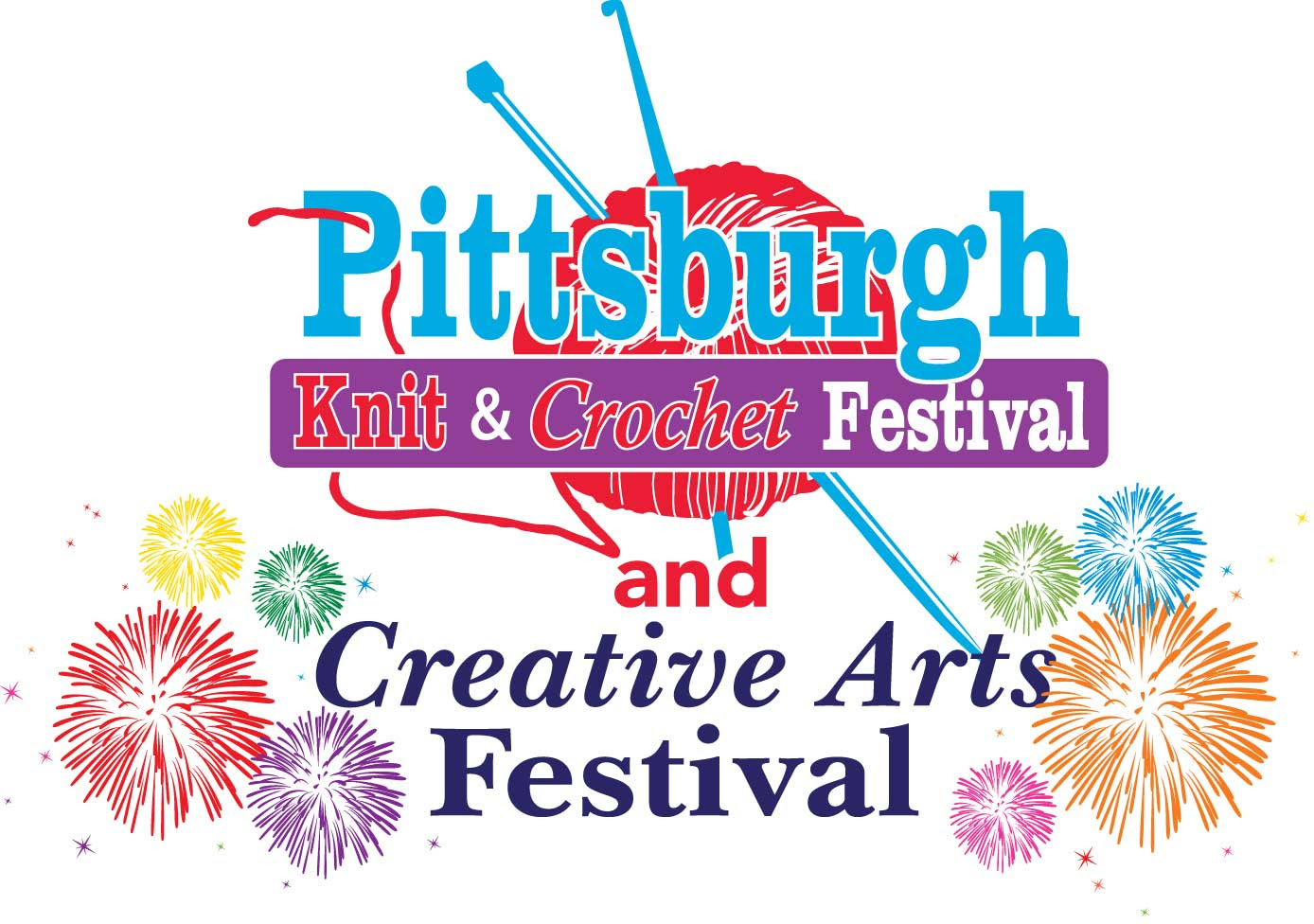 The heat is here and oftentimes a good respite from the heat is to stay indoors. When it is just too darned hot to garden, take a walk or even sit by the pool, I find myself getting more things done indoors as if it were a rainy day. Knitting, crochet and crafting projects rate high on my "to do" list and they keep me sane and reduce the stresses of work and life.
The past few weeks have been crazier than usual, our mom fell and broke her hip 🙁  Poor mom, at 89, it's a more difficult recovery, but she is doing well and has made excellent progress in rehab and will be discharged soon to go home.
In the middle of Mom's recovery was TNNA, The National NeedleArts Association show, the largest trade show for retailers. I went with Sarah while Ann stayed behind and took care of mom, (that Ann is a good kid!).
I was overwhelmed at the amount of new products I saw this year. Lots of lovely yarns, along with accessories, patterns, books and fibers. I love being steeped and surrounded by so much color, but if I had to make choices and purchases for a store, I would be hard pressed to select less than 100+ new products. I met with several of our sponsors, teachers and new folks who will be making an appearance at the 2016 Festival.
We'll be making final selections for our 2016 headliners and will be sending out class submission forms soon. Please let us know if you have any intriguing class ideas or would like to be considered as a teacher in knitting, crochet, weaving, spinning, quilting, paper crafts, sewing, jewelry and beading, or scrapbooking. We have many fun and interactive ideas brewing already.
I came home with many new products to review from skacel, Kraemer, TSC, Universal Yarn, Knitting Fever Inc, Louet NA, Brown Sheep, Coats, Kreinik Mfg. Co. Inc., Bryson Distributing, Martingale and others who plan to send items for review at a later date. I'll save some of the heavier weight wool items until fall to review. I can't even think about wearing or beginning a heavy weight project just yet with the heat and humidity.
With Warm Regards,
Barb and Ann
Yarn Review:
skacel has a fun yarn suitable for all weather, but more so at this sunny time of the year. Abracadabra, by HiKoo, is a blend of merino, poly and nylon that changes color when exposed to the sun! "The hippest thing since platform shoes is this trendy new yarn for knitters and crocheters. You'll amaze the whole posse when you step into the sun and your sweater comes to life, changing from cream to vibrant pink, purple or blue!" You can combine all three and make a variegated changing garment:
I took my skein outside and it changed to pink. It worked!
A perfect hat, outfit and blanket set for a baby, to be given at a baby shower. What a fun surprise it will be for Mom and Dad to discover they have accessories that change when they take baby out.
Book Review:
50 garter stitch gifts to knit
The Ultimate Easy-to-Knit Collection featuring Universal Yarn Deluxe Worsted
The easiest and first stitch we learn how to do, garter stitch, is often overlooked for fancier stitches in patterns. This easy to follow book features 50 projects for the very beginner to the advanced knitter. Whimsical, easy to make toys and gifts to complex shawls, blankets, home decor, accessories and a flattering, simply shaped colorwork-yoke cardigan. Don't forget, garter stitch can easily be enhanced through shape, color and other textures and designs. As shown in the book: mosaics, striping, zigzags, chevrons, twisted stitches, dropped stitches, felted bags and a special pattern featuring Cornelia Tuttle Hamilton's Geometric Openwork™ Hole in One Cowl. This pattern happens to be my favorite…after finishing it I would weave silk ribbons throughout the entire piece:
:
This month we have 3 giveaways, in addition to the book, Universal Yarn sent the following yarn for giveaways:
Cotton True Sport: We have one skein of a silvery gray, the yarn is lightweight and smooth, 100% cotton. It comes in a broad color palette. Cotton True Sport is a perfect choice for baby knits and exquisitely polished fine garments that can be worn on those beautiful summer evenings.
Universe:  We have one skein of this yarn for one lucky winner.  This yarn was created as the tenth anniversary offering of Universal Yarn.  Universe is a special fiber blend with just the right amount of sparkle, also a good choice for a summer evening shawl. A perfect weight for crocheters, this superfine yarn is a combination of linen, cotton, a bit of poly and a hint of glitter. One skein has 246 yards, just enough for an openwork shawlette.
To Enter the Book Giveaway Sweepstakes email pghknitandcrochet@gmail.com with the subject line "50 garter stitch knits" by June 30, 2015.
To Enter the Yarn Giveaway Sweepstakes email pghknitandcrochet@gmail.com with the subject line "Universal Cotton True Sport Yarn" by June 30, 2015.
To Enter the Yarn Giveaway Sweepstakes email pghknitandcrochet@gmail.com with the subject line "Universal Universe Yarn" by June 30, 2015.
Congratulations to our May Sweepstakes winners:
Debbie Charney of McKeesport, PA won the Crochet Skill Building book and Kathy Matson of Harrison City, PA won the LB Cotton Bamboo Yarn!
---
Festival Update is published by
Pittsburgh Knit & Crochet and Pittsburgh Creative Arts Festival
P.O. Box 7706, Pittsburgh, PA 15215
We do not share our mailing list with any third party.
Copyright 2014 Pittsburgh Knit & Crochet. All rights reserved. Reproduction in whole or in part is prohibited without written permission.